Insights
CSG Forte Insights is a collection of industry news and perspectives to help navigate the payments landscape.
4 Reasons You Need a Scalable Payment Platform
Payment platforms are often rigorously designed for a number of factors, including security, speed, reliability, and more – but one of the most integral factors for any payment platform isn't what you may think – it's scalability. What makes a platform scalable is its ability to handle oncoming work that grows and develops. Similar to […]
What's a payment channel?
Since all of our recent chatter about omni-channel is centered on multiple channels, here's a quick breakdown on payment channels and what we offer. A payment channel is basically any way that a customer might make a payment or anywhere that you (as a merchant) might accept a payment. This is slightly different from retail […]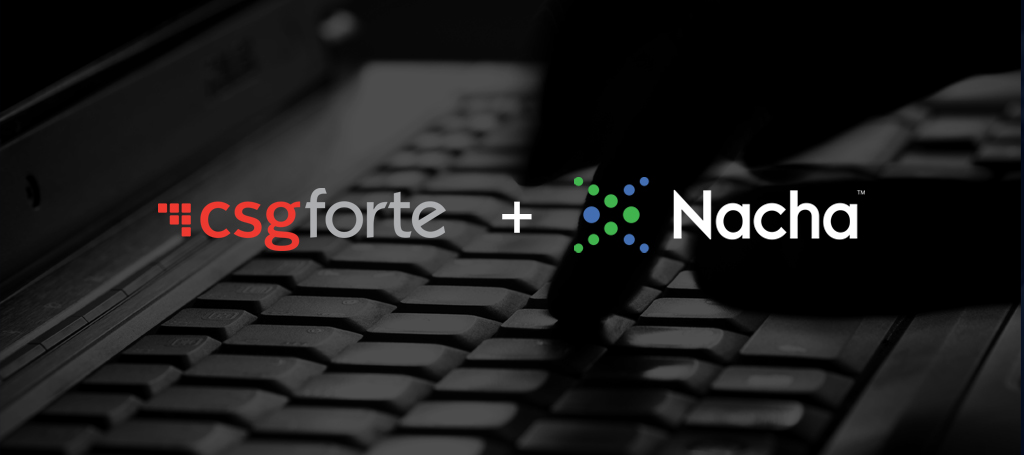 CSG Forte and Nacha: A Partnership to Modernize the ACH Experience
It's no secret that ACH payment volume is on the rise. Last year alone, there were 24.7 billion ACH transactions, totaling $55 trillion. This year, ACH payment volume grew 7.9 percent in Q2 compared to the same period last year. Even with those astonishing numbers, there is still room for growth through the modernization of […]
Want to learn more about how CSG Forte can improve your payment processing?